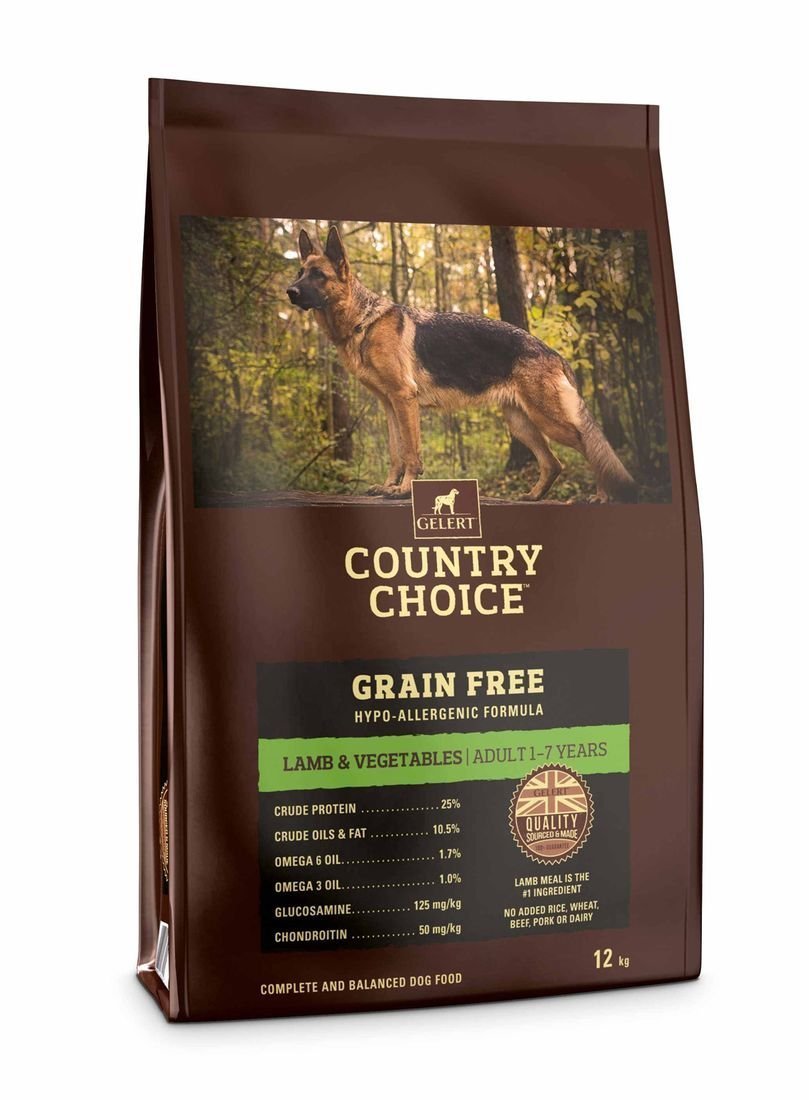 Gelert Country Choice Grain Free Lamb & Vegetable 2kg Available in Store
£8.49
Sold out
Complete Dried Dog Food for Working dogs with Lamb and Vegetables - Totally Grain Free
This is a wonderfully complete dried dog food, for very active working dogs. This food is totally grain cereal free so even your most sensitive dog is going to be able to eat this.
Country Choice Grain Free Lamb and Vegetable is a complete dried food for working and active dogs. This cereal free diet is perfect for dogs with allergies and intolerances.
This lovely food Country Choice Grain Free Lamb and Vegetable includes peas, sweet potato and potato as well as over 40% lamb for a nutritious, tasty meal which is high in the essential proteins and fats needed to meet the working dogs energy requirements, without aggravating food intolerances and allergies.
Ingredients:
Lamb (42%) (Lamb Meat Meal, Lamb Digest), Sweet Potato (28%), Potato (8%), Rapeseed Oil (4%), Pea Starch (4%), Linseed, Beet Pulp, Lucerne, Yeasts, Carrot, Minerals, Tomato Powder, Seaweed Meal, Glucosamine (25 mg/kg), Chondroitin (50 mg/kg), Herbs (0.1%), Yucca (200 mg/kg), Cranberry (100 mg/kg), Marigold.