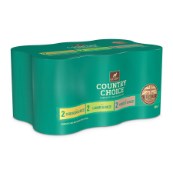 Gelert Country Choice Puppy Food Variety Pack 6 x 395g
£3.99
Sold out


Gelerts are a family owned manufacturer of dog foods, cat foods and treats.

They are located within the historic and beautiful county of Carmarthenshire, in rural West Wales.

Gelerts commitment is to produce premium foods of uncompromising quality.

To keep satisfied and healthy puppies they need to eat food high in digestible protein.

Gelerts formulas start with delicious chicken and rice, lamb and rice and turkey and rice.

Every ingredient is balanced to create a complete dog food.

Suitable for puppies 6 - 12 months.