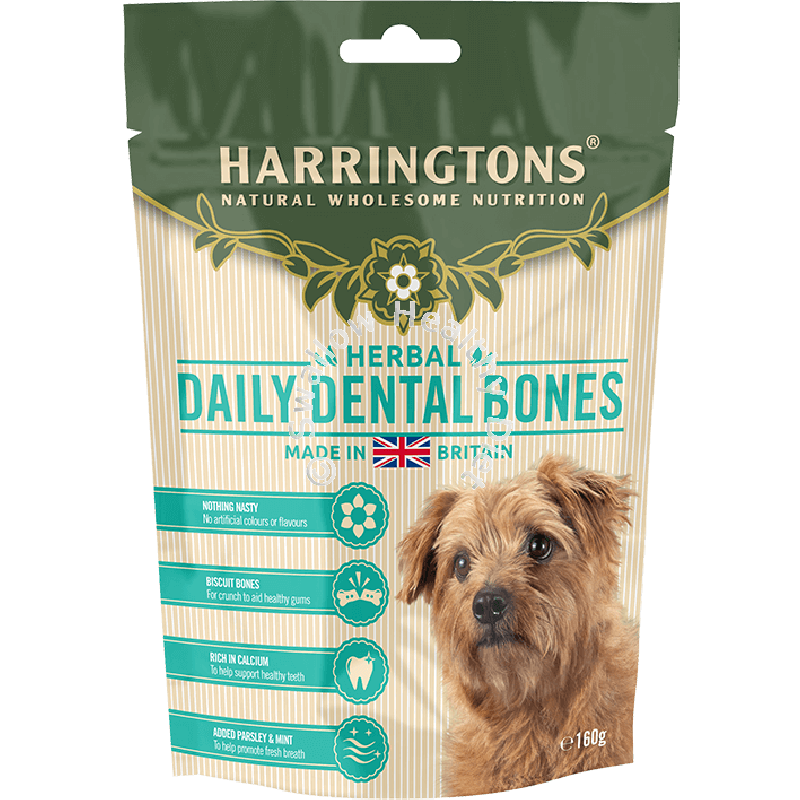 Harringtons Daily Dental Bones for Dogs 160g Available in Store
£1.90
Sold out
Natural wholesome nutrition for dogs..
Benefits:
With whole grains (rye and oats)
Wheat Free
No artificial colourings, flavourings, or artificial antioxidants
Contains added Natural Antioxidants (d-mixed tocopherols)
No added sugar or salt
With parsley and mint and parsley seed and eucalyptus essential oils
With added calcium
Added rapeseed oil
Feeding Guide: Harringtons Dog Treats are a complementary pet food suitable for all dogs from 8 weeks old.
To keep your dog in a trim, healthy condition, treats should be used sparingly. When feeding treats as part of your dogs daily routine, you may need to adjust the amount of food you are feeding your dog at mealtimes.
Ingredients Composition: Oats (48%) rye flour (35%) poultry meal rapeseed oil (3%) calcium carbonate (1.5%) mint flakes (1%) parsley flakes (0.5%) Spirulina eucalyptus extract (0.02%) parsley extract (0.005%) Additives (Per Kg)
Analytical constituents: Moisture 10%, Protein 15.5%, Fat content 7.7%, Crude ash 4.1%, Crude fibre 1.5%.