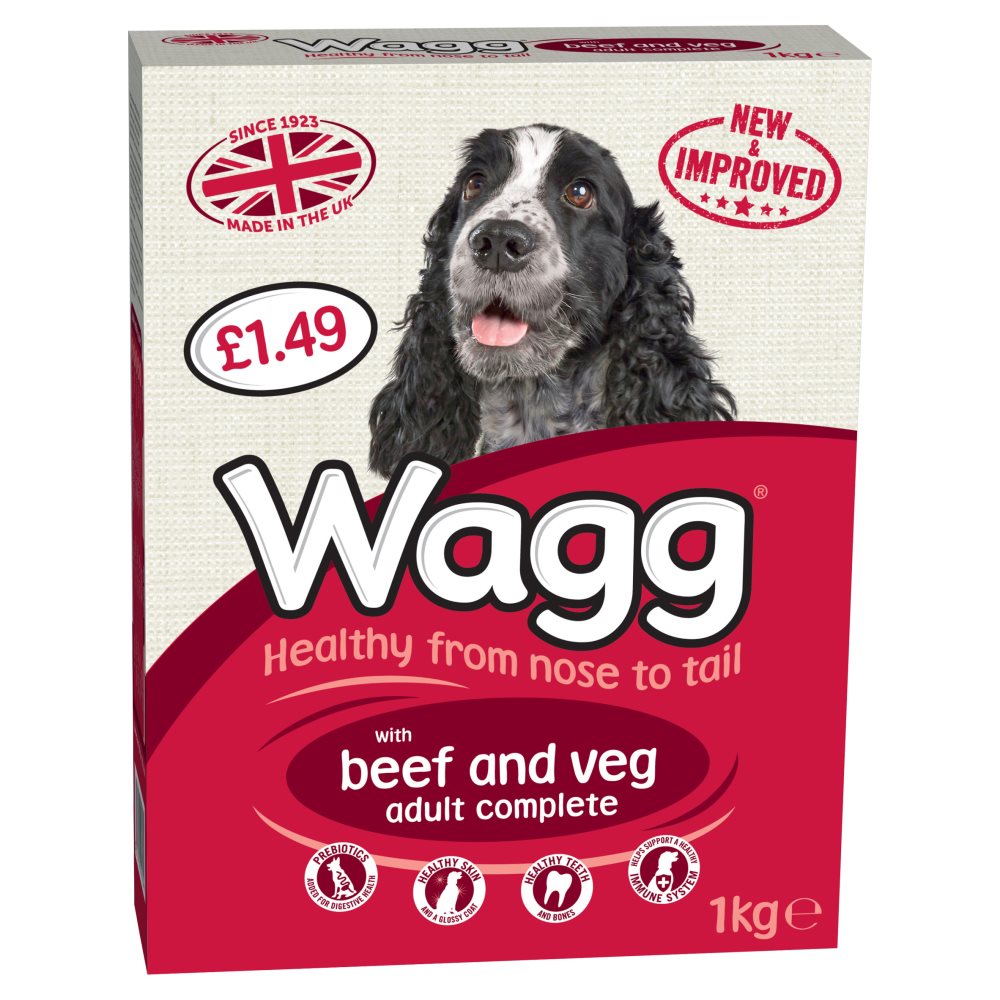 Wagg Beef and Veg 1kg Available in Store
£1.49
Sold out
Wagg Complete with Beef and Veg contains a combination of nutritious ingredients which work together to promote 'all round health' and what's more, it tastes delicious too!
Digestive Health
A balanced recipe with whole grain cereals and added prebiotic MOS to help support a healthy digestion.
Skin and Coat
Contains a combination of omega 3 oils and the mineral zinc to promote a healthy, supple skin and glossy coat.
Teeth and Bones
Contains vitamin D and essential minerals to help maintain healthy teeth and bones.
Immune System Support
Contains an antioxidant blend incorporating vitamins C, E and plant derived antioxidants to support your dog's natural defences.
Vitamin and Mineral Enriched
With added vitamins, minerals and trace elements to support your dog's overall health.
No Artificial Colours or Flavours
At Wagg we use colours from a mineral source found in nature and we don't add artificial flavours to any of our foods.