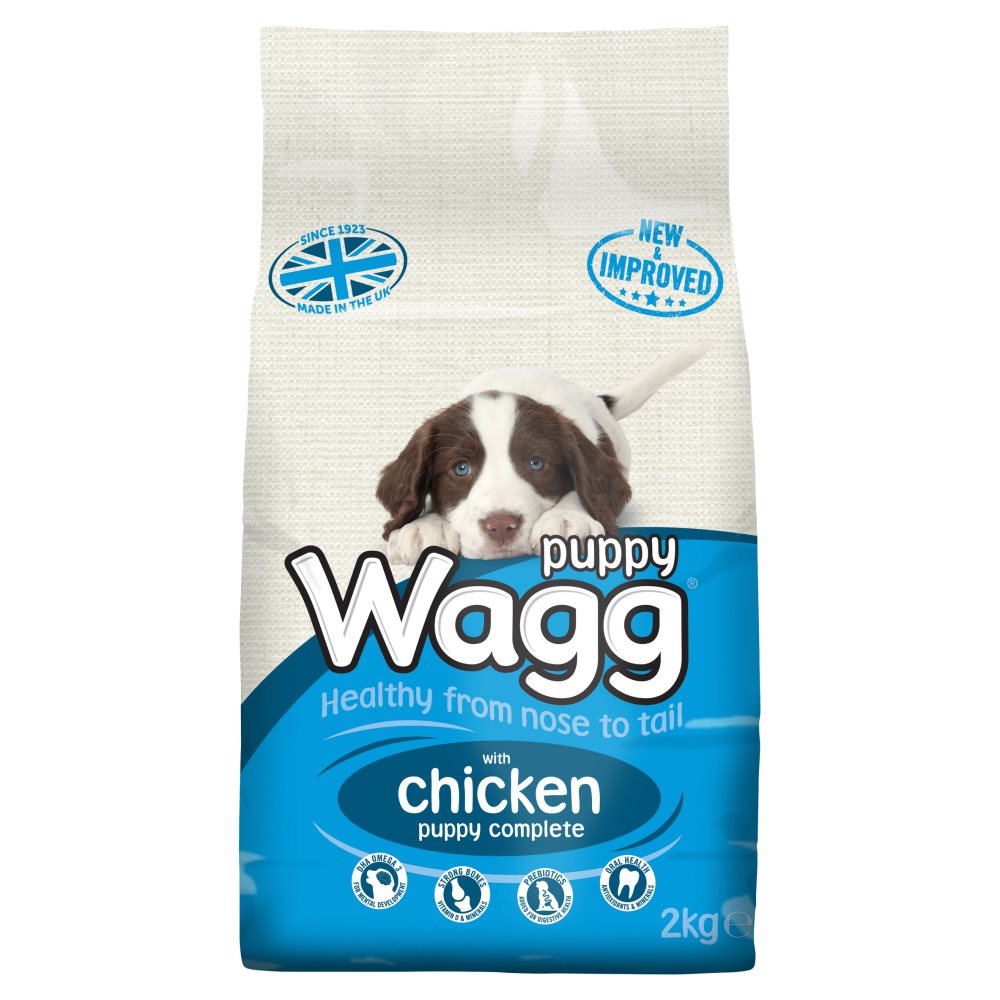 Wagg Puppy Complete Chicken 2kg Available in Store
£3.15
Sold out
Wagg Complete Puppy with Chicken contains a combination of nutritious ingredients which work together to promote 'all round health' and what's more, it tastes delicious too!
DHA Omega 3 for Mental Development
Contains DHA from marine sourced omega 3 known to help support mental development in puppies.
Strong Bones Vitamin D & Minerals
Contains vitamin D and essential minerals to support the growth and healthy development of your puppy's bones.
Prebiotics Added for Digestive Health
Contains a blend of prebiotic MOS and nucleotides to help support healthy bacteria within the digestive system.
Oral Health Antioxidants & Minerals
Contains antioxidant vitamins C and E to help maintain healthy gums and essential minerals to promote strong teeth.
Strong Muscles Quality Protein
Contains quality protein to help support the growth of strong, healthy muscles.
Helps Support a Healthy Immune System
Contains a blend of vitamins C, E, minerals and natural plant derived antioxidants to help support your puppy's natural defences.